About Us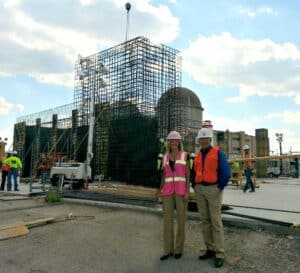 Trennon Massengale's experience reflects a proven track record of results and a reputation for effectively leading and coordinating efforts with all kept stakeholders of the building process. SWP Construction, LLC is bonded and insured.
Mission Statement | To ensure exceptional delivery of every project and commitment that is championed by our dedicated team of men and women fostering excellence while safely exceeding expectations.
Trennon Massengale

Trennon is the President/CEO of SWP Construction, LLC. While his primary focus is construction management, Trennon is also President of Sloan McLane LLC, an investment firm focusing on real estate holdings. Trennon serves as director of Project Development and Managing Partner for Triple T Renewable Energy Solutions, where his focus is construction. He has over 15 years in the electrical industry working with one of the largest electric cooperatives in the country for over 12 years. He is married to Amy and together have a son Hunter and a daughter Sloan.

Candi Tebbs

Candi has a background in public relations. She is a graduate of Texas Woman's University. She serves as the liaison between the onsite workers, the superintendent, and the client. Her commitment is to build a repertoire with our customers and her sincere openness produces a pleasant working relationship. She understands that building your dream home or remodeling your home can be demanding and stressful. She is devoted to making your vision fun and stress free. Candi loves primitive antiques and Victorian architecture. The sunshine in her personal life is her children, Clinton and Corinne.